26/02/2015 – Sveriges Radio: Spotlight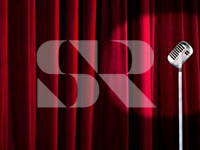 Interview with the radiolegend Kerstin Berggren, Sveriges Radio.
Podcast "Spotlight" (53 minutes).
08/10/2014 – Svanhöjden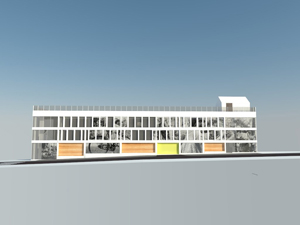 Public installation glassfront on parkinghouse in connection with a new real estate project by Wallenstam – Svanhöjden in Älta, Nacka. To be ready spring 2015. In collaboration with ArtPlatform.
To be finished August 2015.
07/10/2014 – Galleri Andersson/Sandström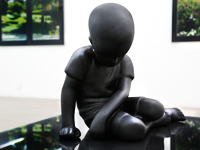 "Until tomorrow doesn't always come" – Solo show at Galleri Andersson/Sandström, Stockholm, Sweden.
– Market Art Fair
The new photo "Mourning" at Market Art Fair (Galleri Andersson/ Sandström) Stockholm, Sweden.
– Great News!
The Committee on Photography has approved a photo by me to enter MoMa's permanent collection. That also includes a dual artist life time membership to the Museum.
– Bohusläns Museum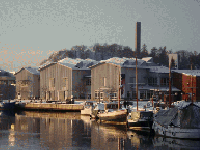 "The face of all your fears" – Solo show at Bohusläns museum, Uddevalla.
– Mimmo Scognamiglio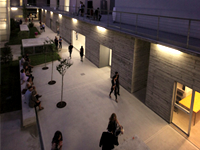 "The face of all your fears" – Solo show at Mimmo Scognamiglio Artecontemporanea, Milan, Italy.
– Changing Perspectives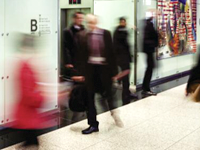 "Changing Perspectives"– 15 years of the ECB's art collection, , presenting a cross-section of 45 works of art from the collection in Frankfurt, Germany.
– Bang! Bang! Tatort Kunst, Haus für Kunst
Group show curated by Andréa Holzherr.
– Bass Museum of Art
"Selections from the collection in conversation with contemporary works" – group show with works by Janine Antoni, Michele Oka Doner, Rimma Gerlovina & Valeriy Gerlovin, Ana Mendieta, Manny Prieres and Peter Voulkos.
– Market Art Fair
I will show a new work with gallery Galleri Andersson Sandström and smaller works with dep,art,ment.
– New Gallery!
I'm proud to announce my new collaboration with Galleri Andersson/Sandström. Based in Stockholm and Umeå, Sweden.
– Worth Remembering 2011
Review at Konsten.net regarding my solo show at Kulturhuset in Stockholm 2011. In Swedish.
– "Another Story" Moderna Museet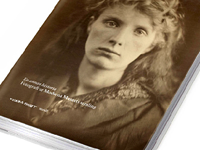 Book. Photography from the Moderna Museet's Collection ranging from 1840 to the present day, is one of the finest in Europe, featuring many of the most prominent names in photo history and comprising more than 100,000 photographs. This is volume two.
Texts in Swedish and English. Printed by Stiedl.
– APhF: 11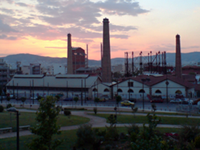 "Emotionally Yours" Athens Photo Festival. Curated by Jan-Erik Lundström. Arranged by Hellenic Centre for Photography.
– CFF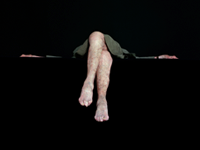 "She's in the picture". Group Show curated by Julia Peirone. With Cecilia Bonilla, Elin Elfström, Katarina Elvén, Jenny Källman, Anna Linderstam, Maria Nordin, Julia Peirone och Anna Strand.
– Aviff Cannes Art Film Festival
The video "Evil Eye" will be shown at AVIFF 2011, Art Video Film Festival during the International Film Festival in Cannes. "Carte Blanche "Curated by Camilo Racana.
– Kulturens Hus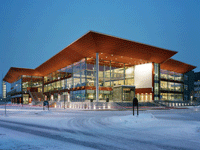 Solo show at Kulturens Hus – Konsthall 2.
– Moderna Museet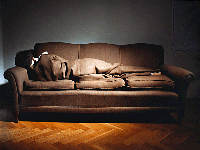 "Another Story" – 1000 Photographs from the Moderna Museet Collection. Radical new hanging of the collection focusing on photography. Another Story gives a fresh angle on art history, based on works from the Moderna Museet collection.
– International Shiryaevo Biennale
"Colliding discourses". Group Show curated by Martin Schibli (Kalmar Konstmuseum). With Guy Ben-Ner, Phil Collins, Felix Gmelin, Swetlana Hegel, Ladonia (Lars Wilks), Bo Christian Larsson, Pilvi Takala, Artur Zmijewski a.o.
05/10/2014 – Orlando Museum of Art
"Life Stories: American Portraits Past and Present"
Group Show with Cindy Sherman, Elizabeth Peyton a.o. My photo "Unfamiliar" is now in the permanent collection at OMA.
– Hotel Diplomat
Soloshow at Hotel Diplomat – The Lounge. 100 years anniversary of Strandvägen 7. Organized by Department.
07/10/2014 – CCA
"Bang! Bang!" 14/07/–10/09 2011. Group Show curated by Andrea Holzherr.
05/10/2014 – Kulturhuset
"The Face of all your Fears", solo show at Kulthurhuset, the entire 5th floor. Includes older works as well as premier of new works.
– Måg Magazine NO/UK
Feature in Måg Magazine, issue #3 2011.
– Uppsala Konstmuseum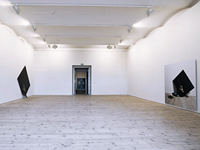 Uppsala, Sweden. "Spår och tendenser. Tre centrala teman i museets konstsamling." Works from the museum collection.
– Västerås Konstmuseum
Group show – works from the museum collection with Lotta Antonsson, Elina Brotherus, Cecilia Edefalk, Maria Friberg, Hreinn Fridfinnsson, Annika von Hausswolff, Marilyn Minter, Anna Persson, Anna Stake.
13/02/2011 – Market Art Fair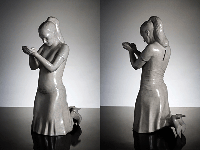 The Nordic region's leading fair for contemporary art. An exclusive meeting place for the Nordic art scene at the Royal Swedish Academy of Fine Arts in Stockholm. I show small sized works and multiples with Dep,art,ment.
05/10/2011 – Museo di Arte Contemporanea, Belvedere di San Leucio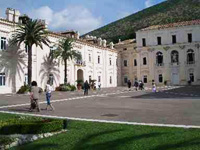 "Passagi" curated by Massimo Sgroi. 2/2–2/3 2011. The private collection of Ernesto Esposito. With William Eggleston, Jack Pierson, Ugo Rondinone, Jane And Louise Wilson, Mat Collishaw, Tim Rollins, Michelangelo Pistoletto, Vanessa Beecroft, Thomas Ruff, Reinhard Mucha, Joseph Kosuth, Andres Serrano, Gilbert & George, Joseph Beuys, Andy Warhol, Robert Mapplethorpe, Daniel Buren a.o.